dana didn't knit this, she ripped it out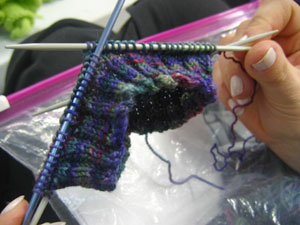 This was a jaywalker sock. There was some, let's call it "uncertainty," about the pattern and after a few inches, it was clear that it was not going to be leg-sized. So I ripped it out. I can't remember all the things I've tried to knit with this yarn. Then I ripped them all out.
I love this Koigu. I will never knit with another skein of yarn.